All I Want for Christmas...
...is my Bathroom back! Gah!
We have entered into Week Five of the Bathroom/Kitchen renovation, and it's coming along nicely, with an all new shower, tiled with white subway tile, and new tile floor, and new sink and new toilet, and new walls and new ceiling...but it won't be hooked up and actually flowing with water until sometime this week.
Oh God, I hope it is this week.
We are coping with the shower in our motorhome, and the claw-footed bathtub in the other full bath, but my kitchen is also in a shambles, and the new appliances need to be delivered, and I can't decorate for Christmas...and I'm feeling just a bit of stress lately.
So I thought this was appropriate.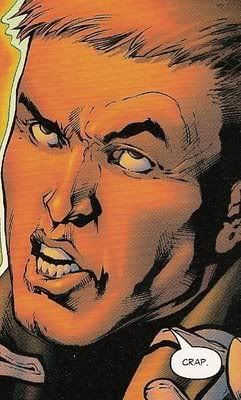 I do so love this particular picture of Guy by the incomparable Ivan Reis. Nobody can roll their eyes quite like Guy.