Absolute Nonsense
So, you all remember my theory that most of the Romance Comic book covers have Hal on them. Occasionally Guy shows up. But mostly Hal.
I don't even remember where or when I managed to snag this, but I find it to be utterly hilarious. Once again, Hal has to come up with an excuse.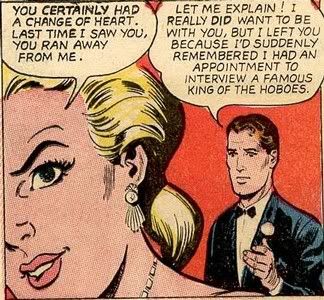 Seriously Hal? That's the best you can do?
For all I know this could actually BE a Green Lantern issue!
Oh Hal.