More Good Guy
Once you actually get him on your side...which may take a while...Guy is a good friend to have. Loyal to a fault, he'll put up with all kinds of stuff...which doesn't mean that he won't needle you a bit, which is the way that he deals with Hal.
But still...that's a LOT of chocos.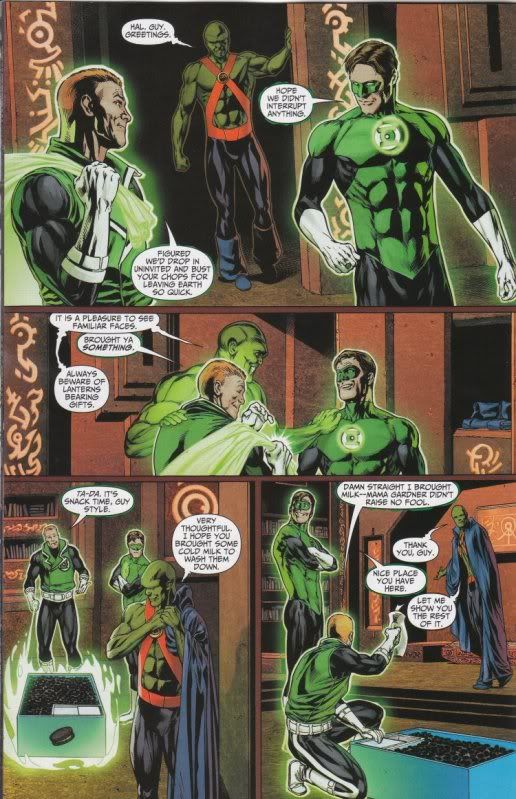 Awwwww...I love that he remembered to bring the milk. Hal would have forgotten.