New Green Lantern
Well I'll be gobsmacked. In all of the fuss and fury of Statement Day, I completely forgot that I also picked up the new Green Lantern Book, #0, and by cracky, it was pretty darned fabulous. It basically is a nice all-ages book that more or less is drawn the same way as the new Green Lantern Cartoon, which debuted with its hour-long pilot a week or so ago, and it's just a heck of a lot of fun. So far, they are sticking with just Hal and Kilowog, but for somebody just starting out, or for kids, it is the perfect plunge into the Green Pool of Lanternage.
You don't need to know years of continuity, and Hal is actually NOT a complete jerk for a change, and Kilowog is awesome...as usual. Fun for everyone!
And...because I simply can't help myself...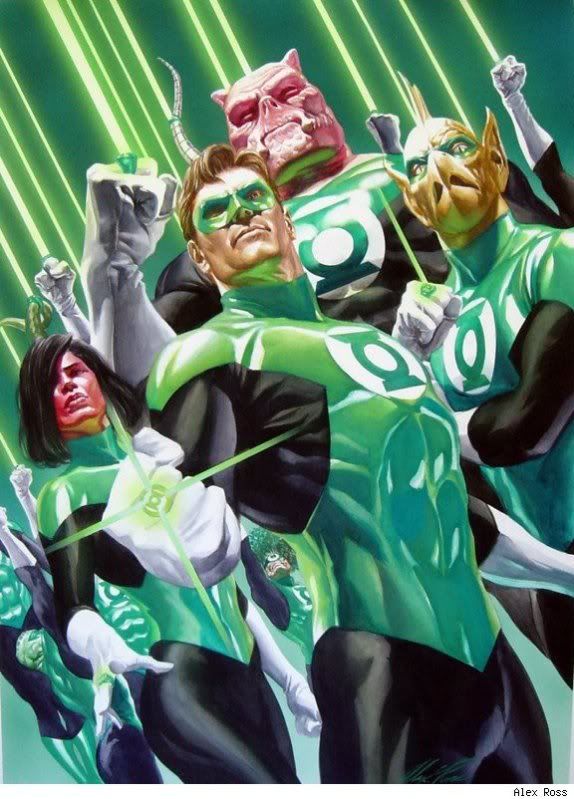 By Alex Ross, and darned, if they don't all look wonderful. You can tell that Hal is puffing out his chest and sucking in his gut, because Katma is there.