Green Lantern Girlfriends
Man are there a lot of GL girlfriends. Hal ALONE has a dozen or more! Kyle accounts for quite a few as well. John and Guy are a little more restrained. Not to mention the fact that a few of them...such as Kari Limbo are SHARED girlfriends.
One for all and all for one takes on a whole new meaning.
Hal of course is still taking center stage. Here, we have managed to cover TWO of his heartthrobs.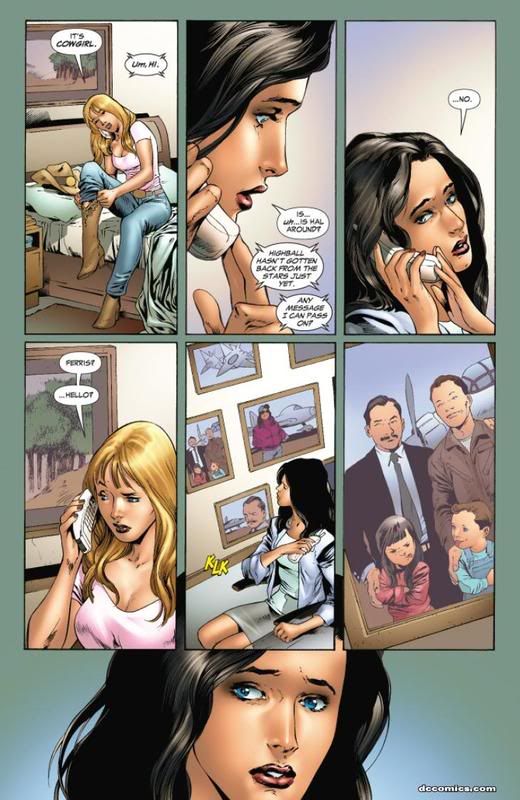 As far as I can tell, Jillian "Cowgirl" Pearlman is just in it for the fun of it. Which may make her the most sensible of all of Hal's women. The minute you start to get clingy, is when he pulls his disappearing act. Poor Carol knows this of course...but she's still hanging in there. AND giving him a dose of his own medicine in the latest issue of Green Lantern. Makes for a change anyway.