Oh What the Heck
Boy howdy, is my mind a complete blank. This working for a living thing is HARD! Nevertheless, comics are indeed a cruel mistress, and I must obey. So, here's a picture of Kyle with no clothes on.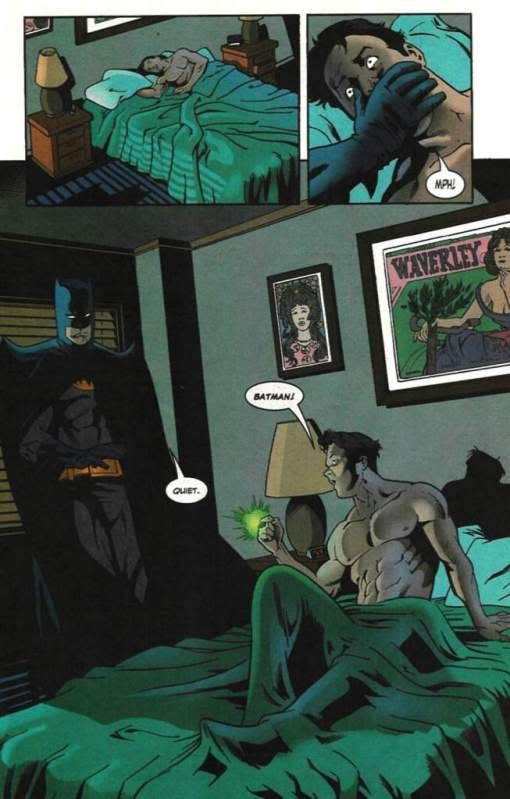 Hah! I thought that would grab your attention! And yes, that's Batman, who shows up to give Kyle a few home truths, and try to scare the crap out of him in the bargain.
I wonder if Batman ever showed up unannounced in Hal's bedroom? He probably would have gotten a hell of an eyeful if he did.