Just Another Monday
Another shiny fresh new week, is staring me in the face, and I don't have a CLUE! It's Columbus Day, which is nice. The leaves are turning color on the trees, here in New England, the air is crisp, and it's nice to have a fire in the fireplace in the evenings. All of this is just fine, but still, I am sitting here staring in desperation at my computer screen,and trying hard to think about comics.
I can't beat up Hal, because I've done that waaaaay to much lately. I can't even beat up Batman. Somehow smacking around...say Booster Gold for a week, lacks that certain something. I mean, I could DO it, but it wouldn't be as satisfying.
I suppose that I could talk about Guy and Ice, but I've rather analyzed that topic to death lately. Plus, you all might start to wonder if I have a fixation or something. There aren't any memes going around, so I don't have an easy topic. Dammit, writing something witty every day is HARD!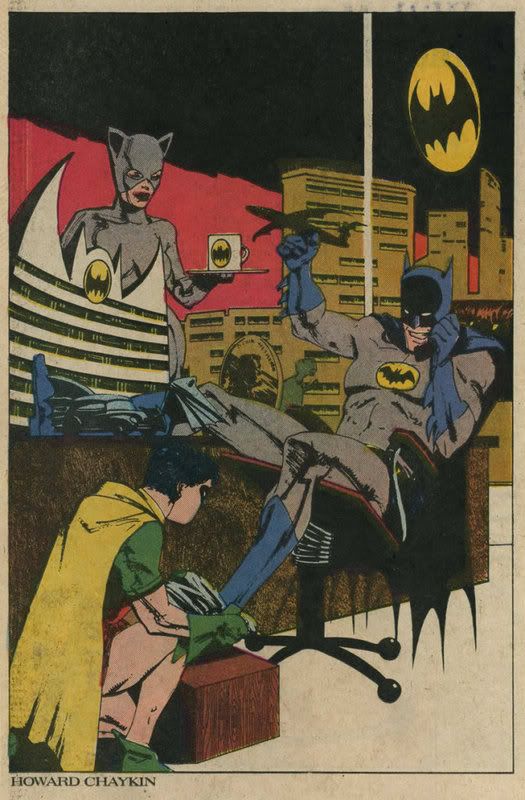 Howard Chaykin still has the ability to crack me up sometimes. Except for Guy Gardner: Collateral Damage, which was an abomination. But this? This is a hoot.
A hoot and a HALF!