BEHOLD...In All His Glory!
THIS came into my beloved Comical Book Store this past Wednesday...and I simply HAD to have him: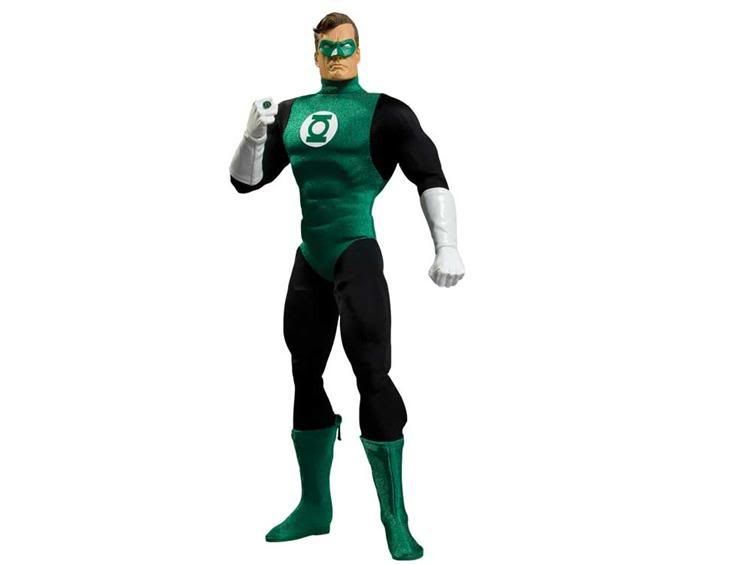 All Thirteen and a half inches of moulded plastic and fabric glory, Hal Jordan comes with three additional heads, if you want to have Abin Sur, Tomar Re, or some other guy, and an extra pair of hands, if you want him with open fingers instead of fists. His Lantern actually LIGHTS UP! It has a stand! His little green boots unzip and come off! His UNIFORM unzips and comes off! He is incredibly poseable.
Did I check out his nekkid plastic butt? Of COURSE I did! Not quite up to the standards of Ivan Reis, but I'm not complaining.
These figures from DC with the cloth uniforms and such, really are quite nicely done. Now that I have Hal, my ultimate dream would be for DC to make the rest of the Four Musketeers...I'd kill for a Kyle, a Guy and a John.
*sigh*
Now excuse me, please. I have to go and play with my toys. And wallow in your envy! Hah!