More Amazing Stuff
Man, is it me, or has there been some rather spectacular posters and artwork posted lately? Anyway, I stumbled upon this little gem, over at Newsarama, and had to show it.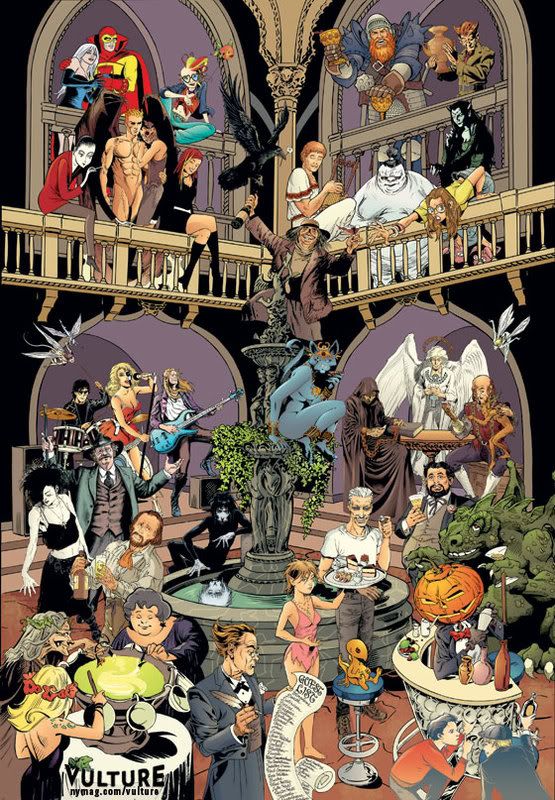 It helps of course, that I'm a Neil Gaiman and Sandman fan.
The characters were drawn by some of the various artists that did the artwork throughout the series, which is rather nice. It's for the 20th anniversary of Sandman, which is making me feel rather old at the moment.
I am pleased to say that I knew ALL the characters with the exception of Gregory, whose name I couldn't remember, but I DID know that he was Cain's little pet.
Do YOU know all the characters?