So, some Green Lanterns Walk Into a Bar...
...John is the only one who ducked! Haw!
Seriously, I really have to let this go, but I came across this the other day, and just couldn't resist.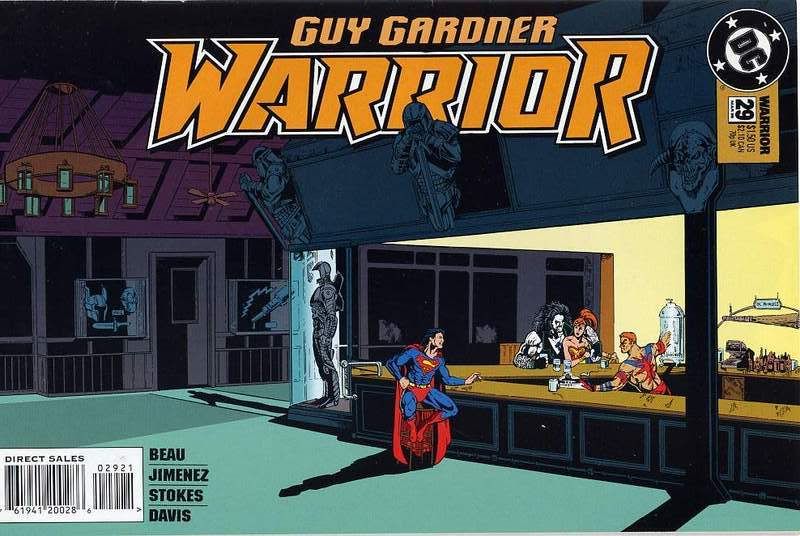 I guess this was the newstand version of the cover. I have the one with the big doors that open out and show the fabulous Bar fight going on inside, myself. All I can say, is that if Mr. Tomasi is serious about opening the new Bar up on Oa, they had better have a REALLY spectacular cover on that particular issue.
The possibilities for characters is mindboggling.