Hmmm...rather a slow week
No Green Lantern Corps this week...dammit.
*sigh*
Maybe next week?
Well, Blue Beetle was fun, but then it always is. The new Justice League book came out, and I did enjoy Mr. McDuffie's stuff, although I must say that the art was dreadful. John Stewart was dryly humorous however, which is so appropriate. Green Arrow: Year One was pretty good. The Wonder Woman annual was a bit on the confusing side, since I had already forgotten whatever story-line that Heinberg had going. But the art was pretty.
And speaking of pretty...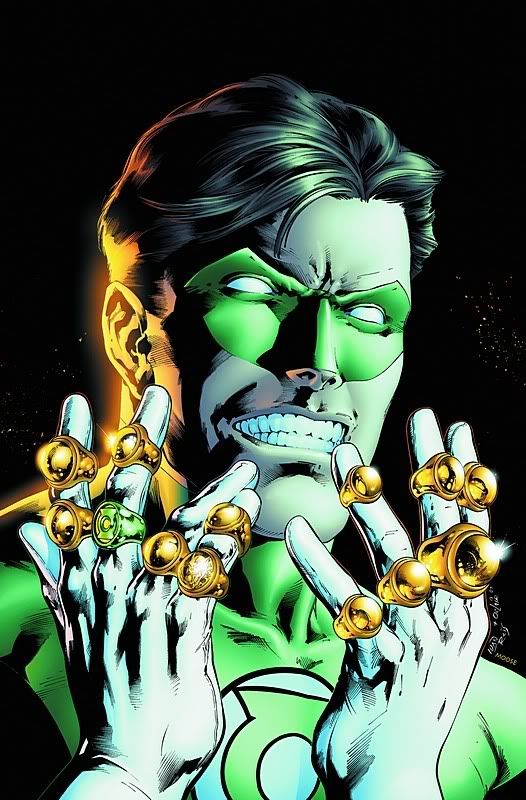 I know I've posted this before, but gosh, Hal is a pretty pretty man. Look at his lovely hair. He must put a lot of thought and time in getting his hair to look that good. At least he must use nice shampoo.
He's got some pretty nice teeth too. Any dentist would be proud.
I love Guy, but somehow his hair never looks this good. His new look is definitely an improvement over the bowl cut however. And John's hair looks pretty nice. Kyle of course has gorgeous hair, although I was a fan of the original look, when it was all floppy over his forehead. He just looked adorable! Alan's hair is actually pretty good too.
But in this picture at least, I think that Hal wins the bestest hair contest.