Just some good clean FUN!
A slight explanation is due to you. This is all Shelly's fault. She posted some pictures of her new Red Arrow/Roy figure, and I commented on how nice it was. I went on to state that I do terrible things to my OWN action figures, and now she wants pictures.
I also blame my kids. I own, but do not know how to operate a digital camera, and all the downloading and other technical "stuff" that it entails, so the following pictures are NOT completely my fault. I did help pose them however. Also, dollhouse miniatures and Barbie accessories make for GREAT props.
And without further ado...!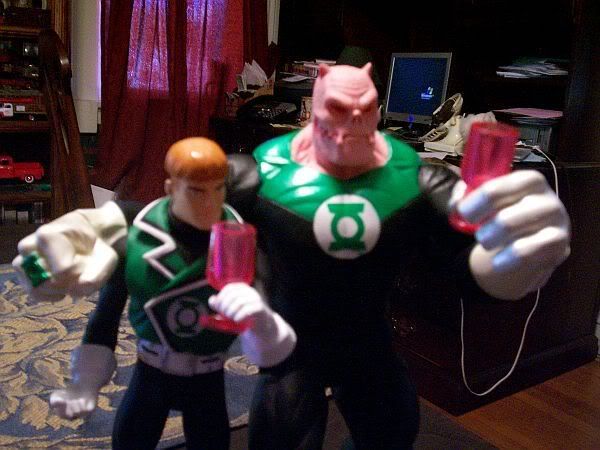 The Green Lanterns are having a picnic!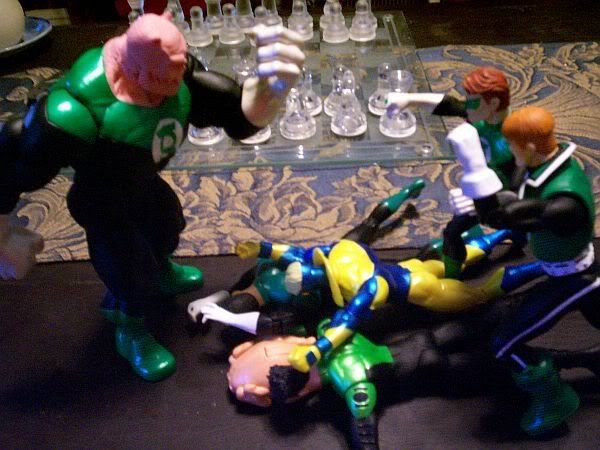 Kilowog as bouncer. Booster wasn't really invited.
Hal hits his head...again.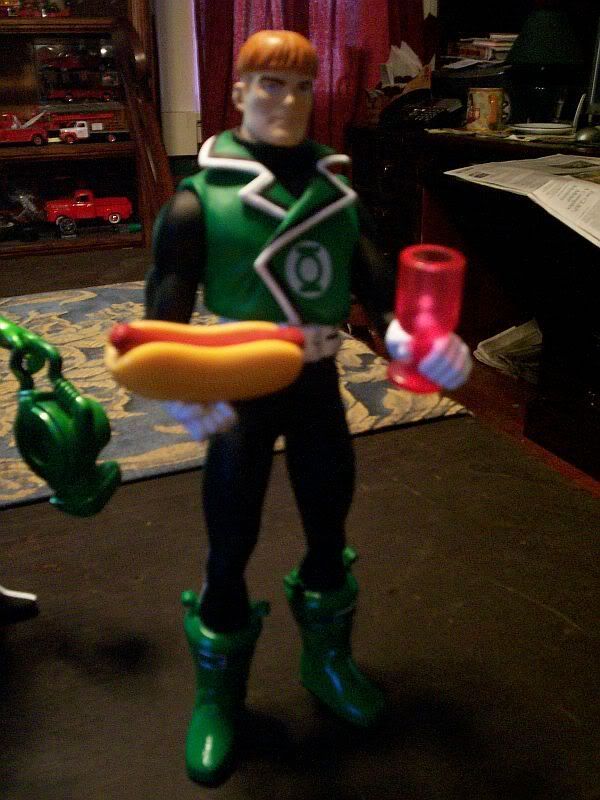 Guy Gardner and his footlong...hotdog. Oh yeah!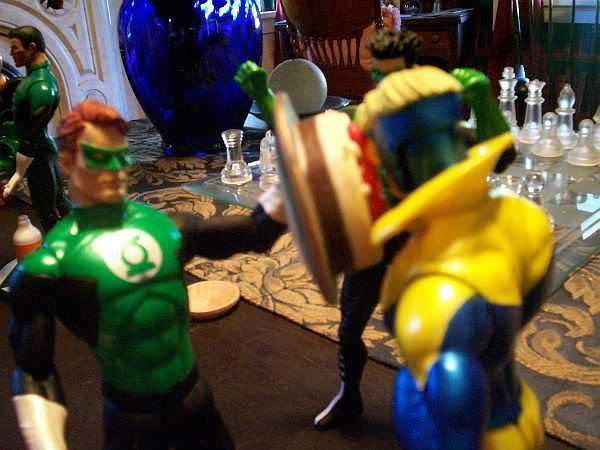 The pie-throwing episode.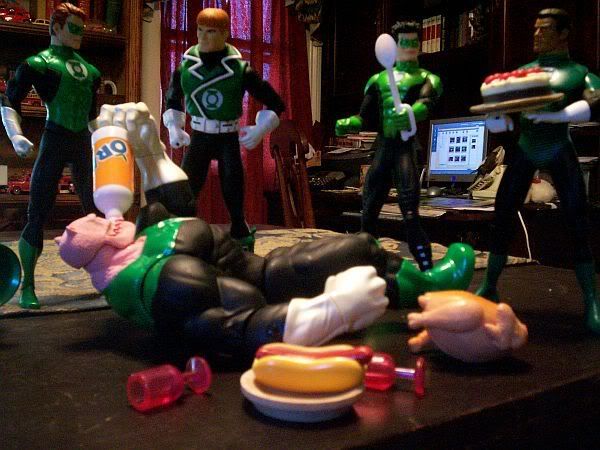 Kilowog loses all self-control and gets plowed on Orange soda.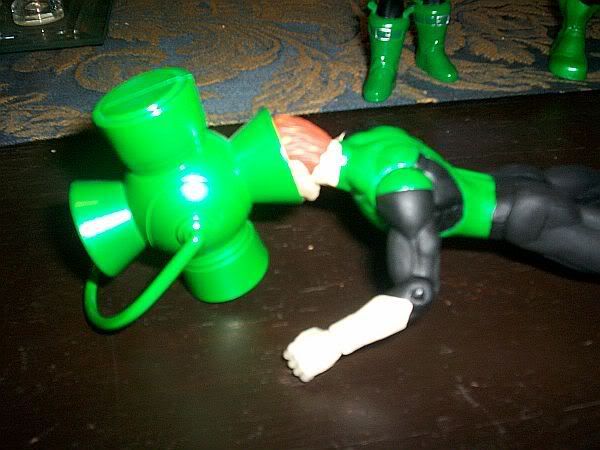 Hal gets wasted and ends up head-first in a battery.
It all just went downhill from there, but I'll post those another day.
Heh. Playing with dolls is FUN!