Stopping to Smell the Flowers
It's Friday, and the weather in New England for a change is absolutely gorgeous. Tulips and forsythia are blooming, the violets are out, the birds are singing, and I can't think of a single thing to blog about.
I'm going to go outside and dig out the wicker furniture and put it on the front porch.
But just so that I don't leave all of you hangin, I will post some of the best scenes ever...depicting the old JLI, from that issue of Martian Manhunter that I did a little while ago.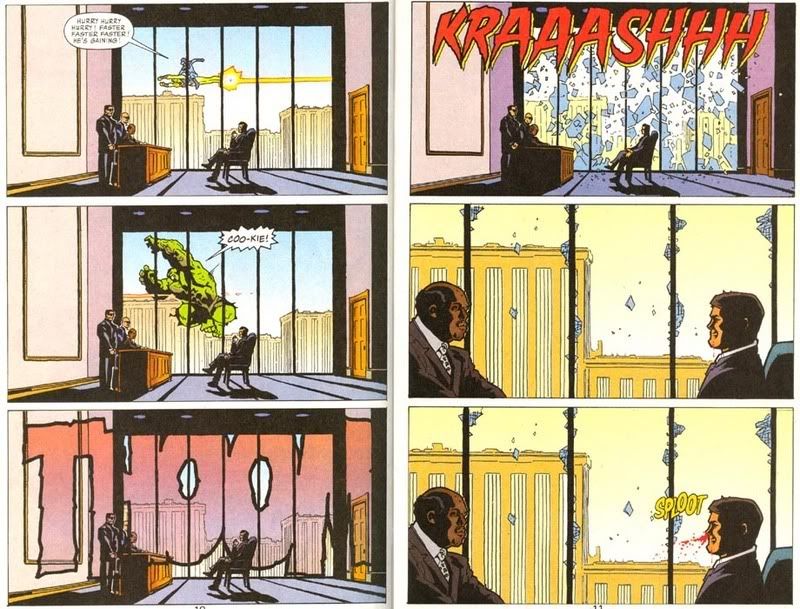 Heh heh.
Toodles.