Upcoming Green Lantern Annual
This is the cover to the Green Lantern annual, which I believe will be out in June. Ethan Van Sciver is the artist...and it is utterly amazing.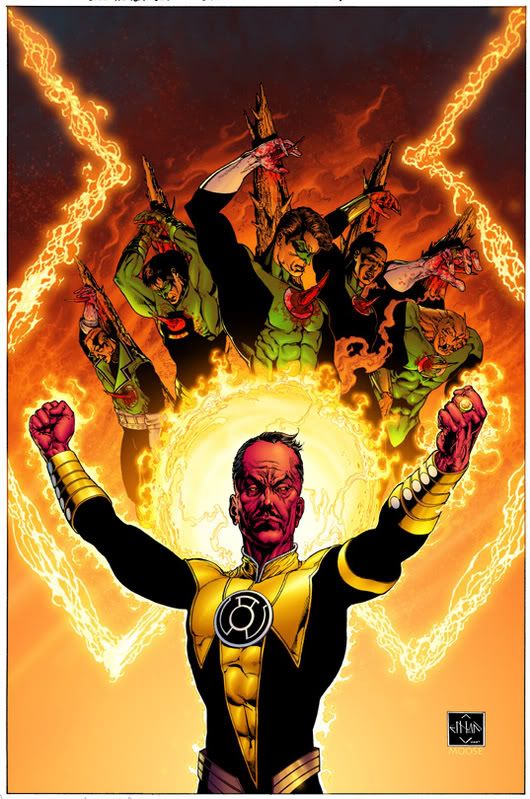 It is also a clever take on one of the covers from "Rebirth". I wasn't bright enough to figure this out on my own, but it has been pointed out several times over on the Geoff Johns message board, and I do agree.
Sinestro is up to no good. Strange and scary things are going to be happening in Green Lantern and Green Lantern Corps, and the Sinestro Corps are going to be running amok. This can only be good news for the rest of us.