Is It Just Me..?
...Or is December just FLYING by? It's the last week before Christmas for heaven's sake! I need cider! I've made my fudge and cookies, and now I need Wassail. Delicious delicious Wassail. Oh, and the home-made eggnog (with the BOOZE in it) isn't too bad either.
I have family flying in from Arizona today, so blogging may be light for a few days, as we wallow in family and food and stuff. But to get us all in the mood...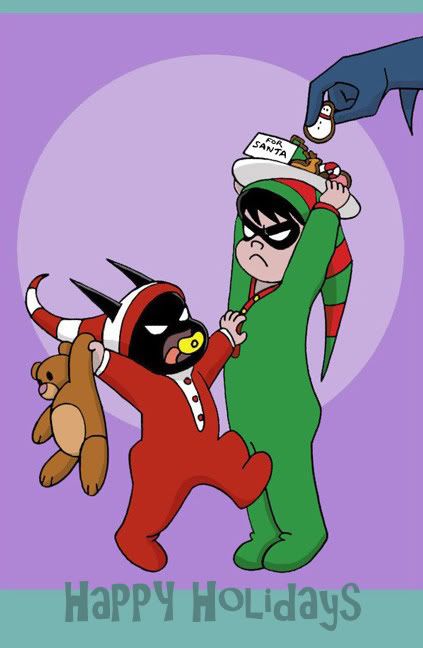 Courtesy of Black Cat. I DO wish that DC would give you a book. I would read "Batman & Sons" religiously.