Gosh I Love Parades
Especially parades in the rain. I am marching today in Granby, Ct's 225th anniversary parade. I remember being at the 200th parade! Not too excited about the monsoon in store, but still...it's my hometown.
We're getting just a little bit tired of rain in New England. I would like to be able to direct some of our excess moisture down south and west a bit...where they NEED it!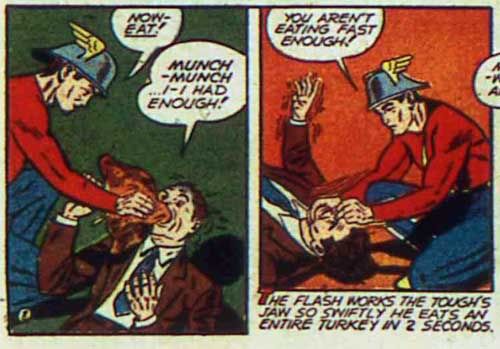 Incidentally, this picture has absolutely NOTHING to do with anything! I just like Jay force-feeding villains. You just don't see that sort of thing too often anymore.