Off To The Races
Well, the Special Olympics anyway. Time for our yearly pilgrimage with our son Chris. He's been doing this for more than ten years now, and still loves it...and has the medals to prove it. It IS exciting, and fun, although it is a heck of a long weekend. And rain and thunderstorms are forecast, which is a bit of a bummer. But what can you do?
THEN I get to march in a parade! All this fresh air and exercise is killing me!
So...for absolutely no reason at all, other than it makes me snicker...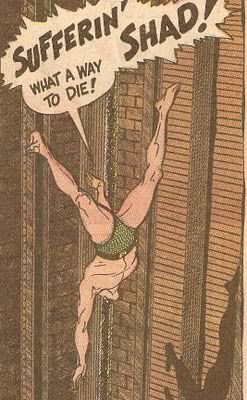 ...Namor, falling with his legs open. He'd have made a GREAT Green Lantern!