Back To the Grind
Man, I did NOT want to go back to work again today...especially, because it was such a GORGEOUS weekend. Now it's cloudy and we have some random thunderstorms, and...and...bleh. So I HOPE that everyone had a lovely Memorial Day. And remember that the books will be coming on Thursday instead of Wednesday, which always throws me off, even though it does seem to occur fairly regularly.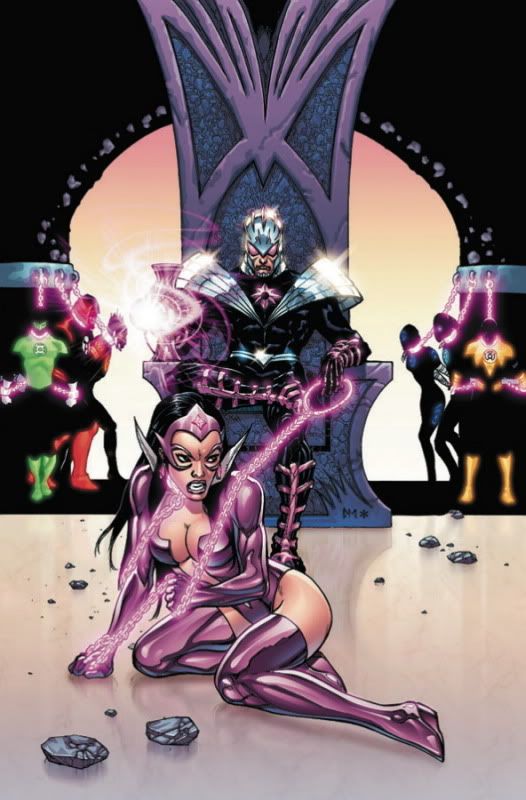 So. We've all seen the upcoming cover of August's Green Lantern, right?
It shows the manly manly Predator, holding a pissed-off Carol/Star Sapphire in pink chains. Unlike Carol, the Predator is wearing a completely form-covering black costume with nifty armor. This is so TOTALLy unfair. If most of the Star Sapphires are going to prance around in barely-there outfits, then by gum, their avatar should be equally half-nekkid.
But noooooooo!
So. You know who SHOULD be the embodiment of a Male Star Sapphire?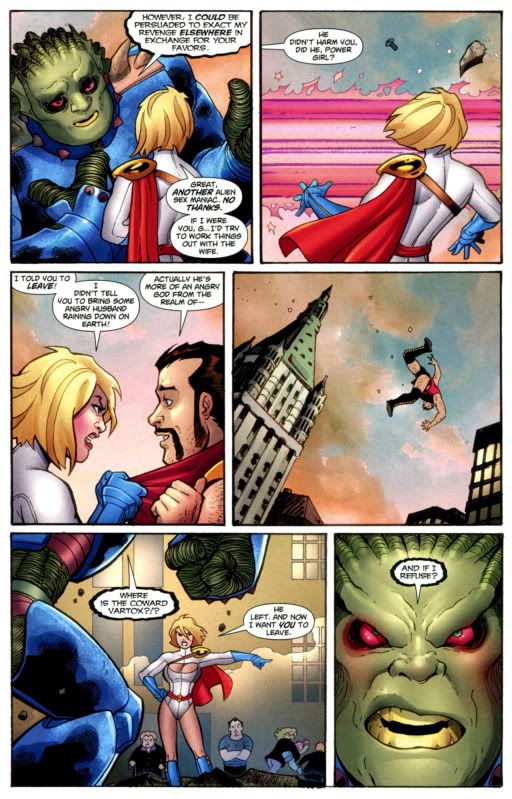 Vartox. He'd be PERFECT as a Male Star Sapphire. I cannot claim authorship for this perfectly stunning idea, someone on the Scans Daily blog came up with it first...but I think it's rather brilliant. Not only does he bare his manly chest and thighs, but he's just so INTO it! The Predator is something of a Wuss in comparison.
Alas, an opportunity missed.