Gadzooks!
I just woke up and noticed that Christmas is only a couple of days away! Who knew! Better get the ham out of the freezer and start making pies. And cookies. And Cherry-Chip bread, and Apple-raisin bread, and fudge, and my own home-made eggnog...with RUM!
I hope that everyone has a lovely holiday, and gets lots of comic-related presents from under the tree.
Oh, and this, just because it cracks me up.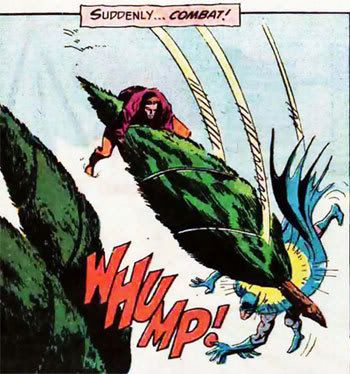 Yes. Batman is being thwacked by a Christmas tree. 'Tis the Season!