Those are some Covers!
I have to admit that this may be my all-time favorite cover...ever.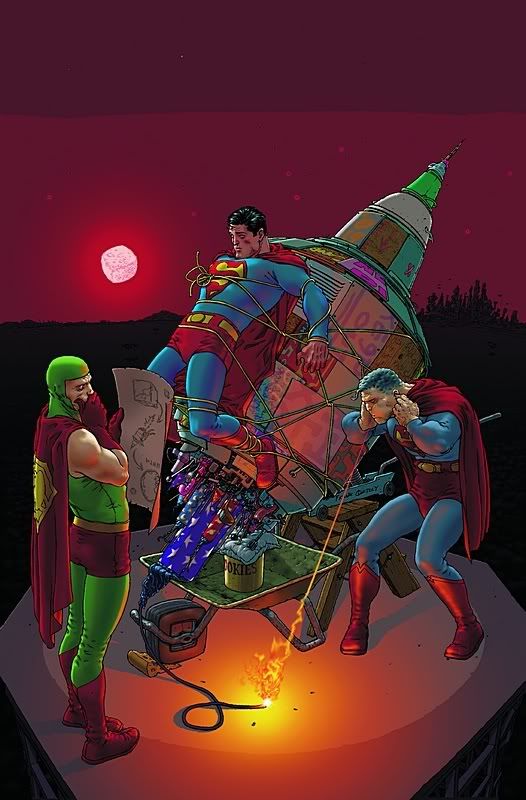 It just fills me with an unholy glee. I must have spent ten minutes trying to figure out all of the various pieces of junk that they used to construct the rocket. The teacup and pencil on the nose are especially endearing for some reason. As is the wedge of cheese.
Oh, and the issue itself was pretty good too.
I also really liked this cover.
I don't even READ Runaways. But this is one really beautiful cover. I'm always a sucker for good art.