Let's try this Again.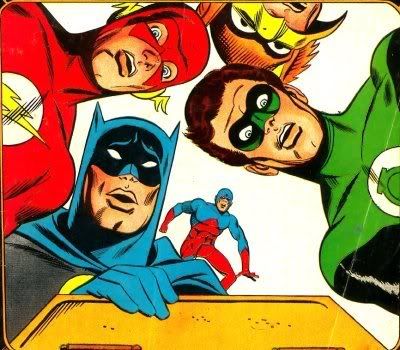 So...ever have a day like this? I don't really know what is going on in this picture, but whatever it is...must have been memorable. Personally, I think this is the time that Wonder Woman got swacked out on Ouzo, and was dancing nekkid on the meeting table in the Justice League headquarters, and then passed out...only to wake up and see the above faces, frozen in horror, staring down at her. Or in Hal's case, pure lust.
Anybody have a better idea?