Ice...just because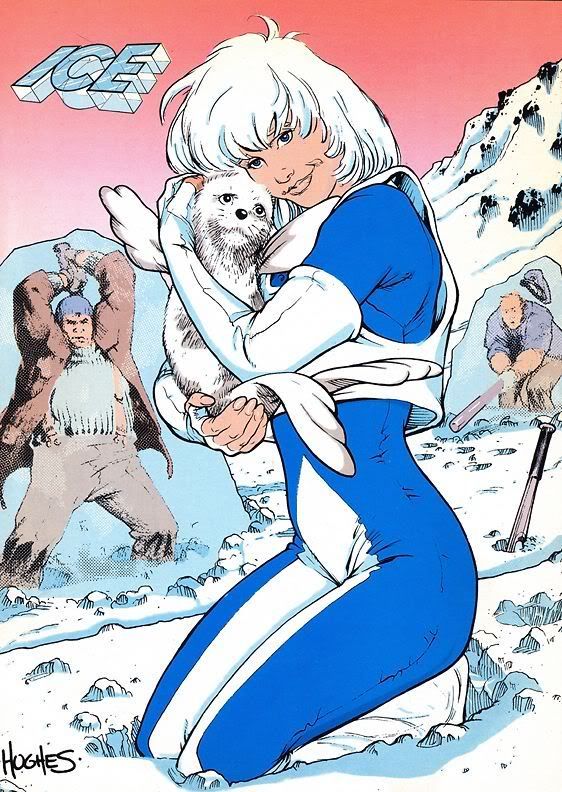 I really like Adam Hughes as an artist, and I am breathlessly awaiting his debut as a writer in Wonder Woman. But I always thought that he did the definitive Fire and Ice, and I loved...LOVED his work back in JLI.
Ice and Fire were a neat concept. Total opposites in personality and powers, and yet somehow, best friends. It was also nice because there aren't really a lot of female friendships, except maybe Barbara and Dinah. But they were fun together. Ice was the quieter of the two of course, but she was just...sweet. And I miss sweet sometimes.
And Ice and Guy together were just great.