The Beginning of the End for Hal
So...Hal is off doing his own thing with a stolen Green Lantern thingie, and he's grown his hair, and HE'S A REBEL NOW! But before all of this, he was just sulking.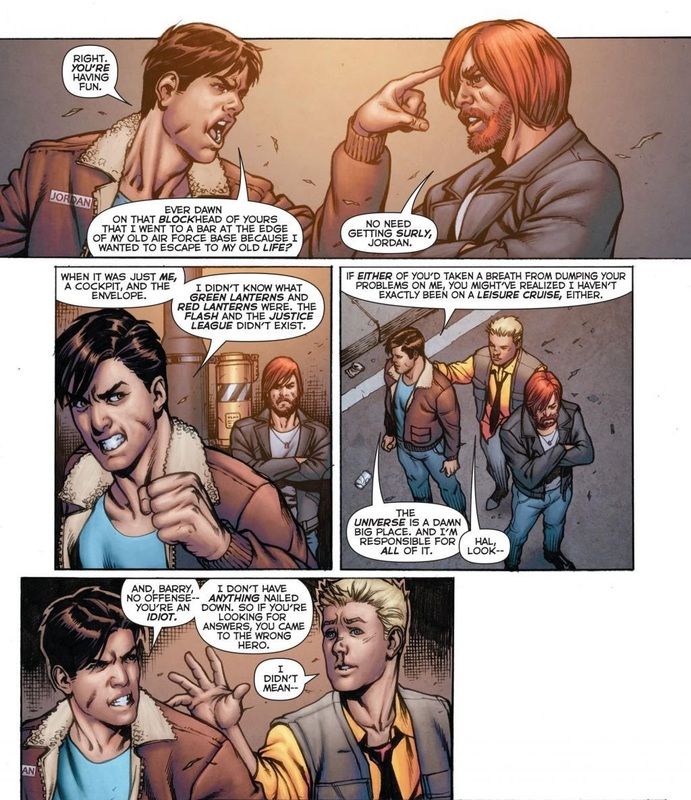 Actually, Guy and Barry came by to cheer him up, drink a few beers and play pool. You know...manly bonding stuff like that. But Hal was too busy enjoying his snit. Plus, I am sure he was incredibly jealous of Guy's hair.
His mustache too, but it takes a certain amount of sangfroid to grow a 'stache like that...and Hal just doesn't have it.
Oh Hal.