A Little More of John
I must be on a John Stewart kick this week. Normally on Tuesdays I have someone getting hit in the head or something, but heck, I forgot. So, a day late and a dollar short, I have John. I tried to find a scan of him behaving foolishly or being whacked, but oddly enough,those seem to be few and far between. So...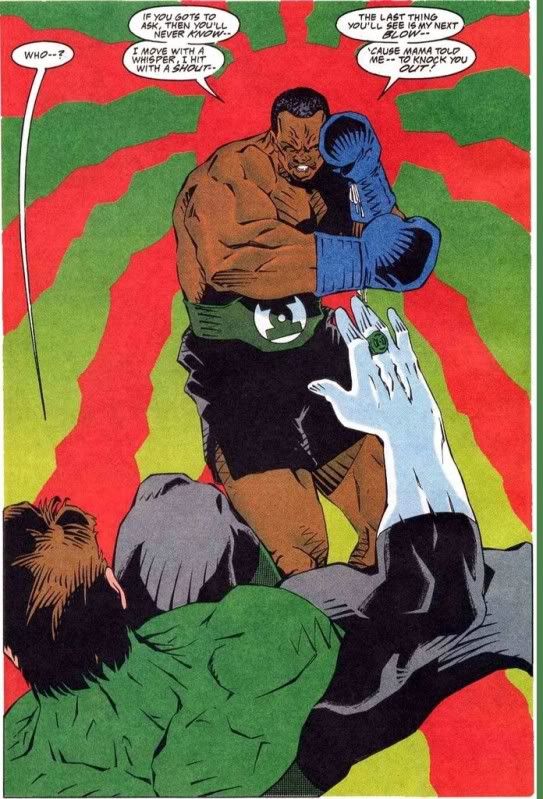 ...Here's the next best thing. John beating up Hal!
I really do wish that DC would put out a collection of Mosaic.