Tempus Fugit
Is it me, or is this month just flying by? Egad, the kids will be going back to school in a week! Well...not my kids, but MOST people's kids. Ah, those halcyon days of toasting the bus driver on the first day of school...the neighborhood moms were all smiling, and the dear dear children were sullen and surly.
But anyway.
I haven't a thing in my head today, other than it is an absolutely gorgeous day, especially for August. Sunny, clear, warm without being too hot, and not even humid. So, to celebrate, I give you someone who is green.
And NOT a Green Lantern! J'onn doesn't get enough love.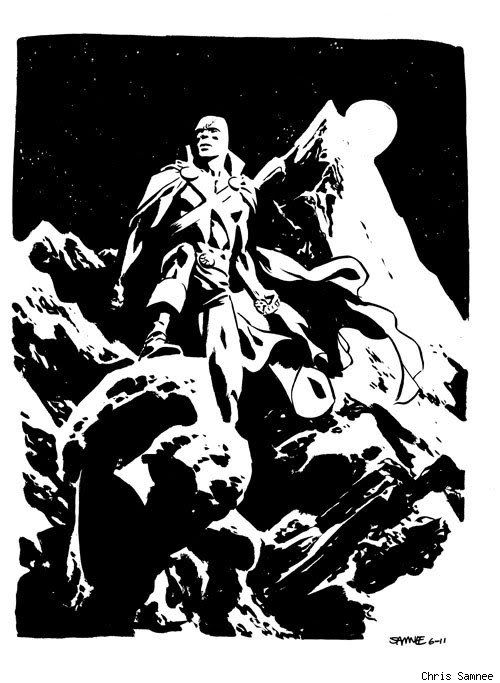 By Chris Samnee no less. DC really should snatch him right up.