The Eyes Have It
So...I was going through some of my pictures, and it has come to my attention that Guy Gardner has awfully pretty eyes. Hal has pretty eyes too, but only when he's not wearing a mask. Otherwise...Hooboy, look out!
and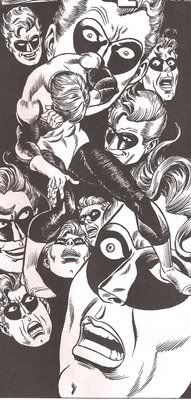 See? Scary as heck. Scipio, over at the Absorbacon knows what he's talking about when he's posted the dark and souless eyes of Hal Jordan.
But that's not why I'm here. While Guy may indeed have a rubber face, and can give even Ralph Dibny a run for his money occasionally, when he forgets to screw his face up, he's actually not bad looking. For example...

Those are gorgeous eyes! Here he is again with Tora.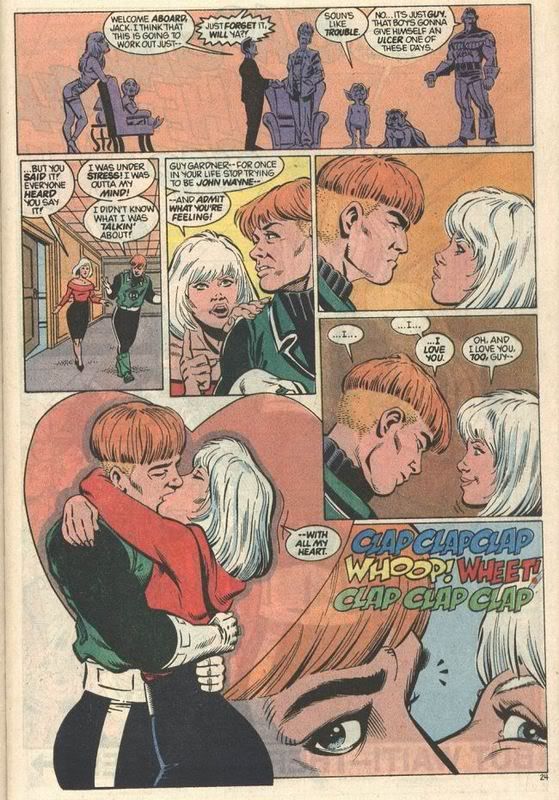 Awwwww...of course Tora has pretty eyes too.

Of course sometimes Guy's eyes weren't quite so pretty.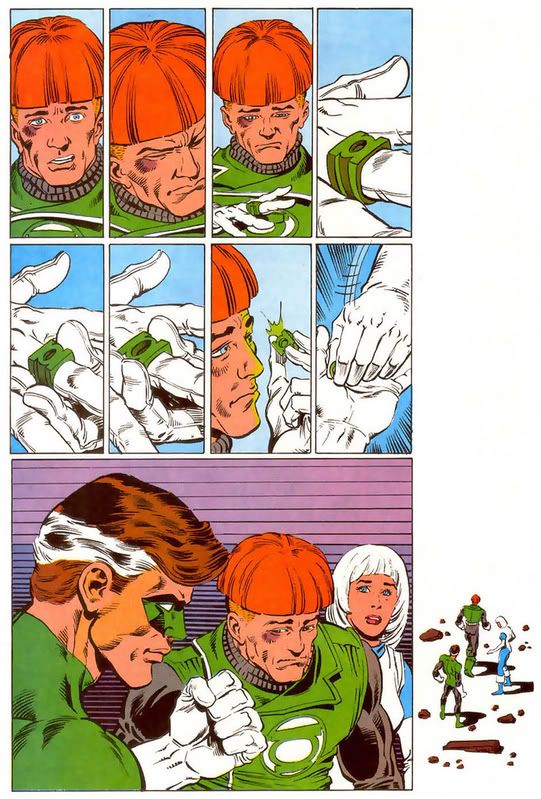 Way to go, Hal!
But seriously, how could you possibly resist that look? I know that Kilowog can't. Or even this one...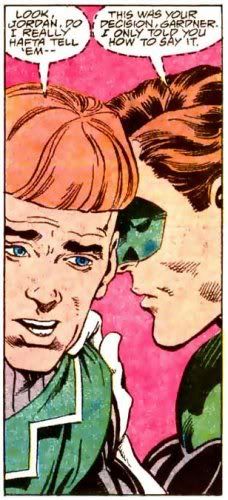 Man, he's got Hal just wrapped around his little finger.
Just remember. Guy Gardner is watching you.