Happy Fourth of July!
The rest of my crew is out marching in a parade, while drumming their drums and fifeling their fifes, all dressed up in ruffled shirts and tricorne hats. They look adorable. I am meanwhile, trying to get into the spirit of the day.
Stars would be nice.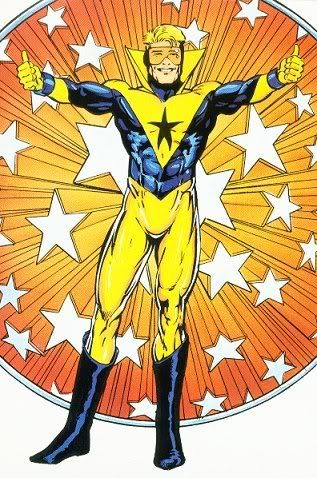 Gosh, here's Booster Gold, all shiny and pretty! Sure, he's a bit of a huckster, but he's a huckster for AMERICA!
In addition to parades and stars, what else goes nice on the Fourth of July? Beer of course.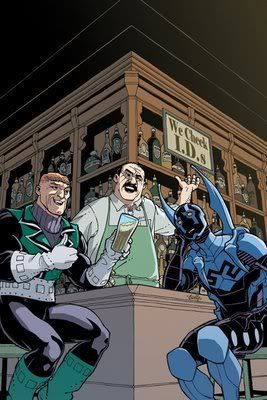 Why thank you, Guy. I WILL have another.
And finally, simply because I have had Fire and Ice on the brain lately, one of my favorite pictures of them, by Adam Hughes, I believe.
Because, gosh darn it, we need more of Fire and Ice in the books lately. I even miss Bea's old costume...it was just so...so...BEA. The new one for Checkmate, just doesn't float my boat. Tora's of course, is perfect as it is.
And finally, Blue Beetle, and Jonah Hex were great, as were a bunch of other books out this week.