Who should be jumping out of that cake?
Ok, I have posted this particular picture before, featuring Black Canary's Bachelorette party. For some reason, a fully clothed Superman is jumping out of the cake.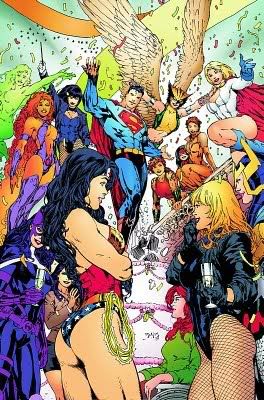 Why Superman? Surely there are others that the ladies would be more thrilled to see jump out of a cake.
So, then I thought, how about Hal Jordan? He's just so terribly pretty, and he has SUCH an awesome behind. Then I found this.
Ok, scratch that.
Then I discovered this. Oh baby yeah!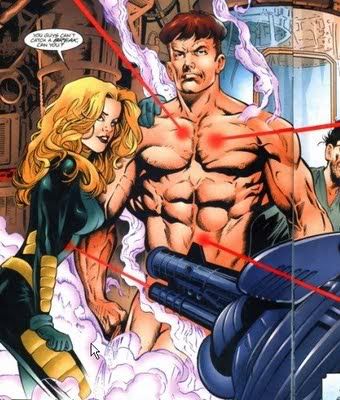 Besides, he's a readhead. And no problems with an adopted stepson...sort've...like Roy. And Wally's married.
Go Guy!