Day Four, and I'm not quitting yet.
Yes! More Beefcake! And this time, it's a two-fer!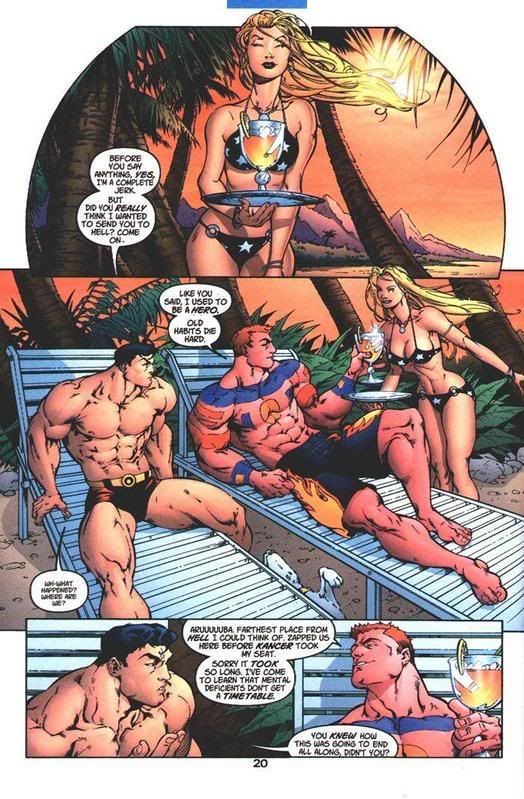 Yes, that IS Superman and Guy Gardner in bathing suits. Actually, I think that ol' Supes looks a wee bit uncomfortable, but then he HAS just been teleported from a pocket dimension to Aruba, and that has to be a tad disconcerting. Guy however, looks simply fab. I know that not everyone was "into" Guy as Warrior, but I never had any complaints. Afterall, he WAS running around half-nekkid most of the time...wearing tatoos and a smile.
And speaking of a smile, here's one final shot of Guy...just for fun.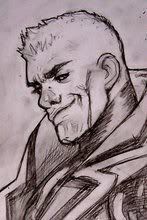 Portrayed by the amazing Pat Gleason.
*sigh*