Hal's been in this position before
As you all remember, there was something of a furor over this cover by Ivan Reis when it was first posted. Most of the outrage was directed towards the costume...or perhaps lack of costume...that managed to direct your attention towards Star Sapphire's naughty bits.
However, what caught my attention was Hal's position. Mainly because it was...familiar.
This isn't the first time that Hal's been in this same predicament.
Fortunately Guy is wearing more than Star Sapphire. But he still seems to be enjoying himself.
Here's John getting into the act. And that's not all.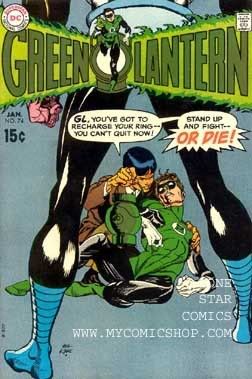 Sinestro enjoys looming over Hal too.
Heck, even Alan does it.
I do regret that I can't find a scan that shows Kyle standing over Hal. However...!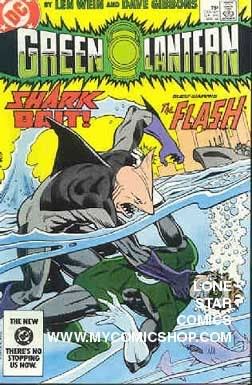 Actually, I'm not even sure that there is a point to all of this, except that Hal does seem to have that passive/aggressive thing going on. And for a change, he's not hitting his head.